This is an EMERGENCY!
Siemens have just agreed to a contract to build communication infrastructure for the proposed Carmichael coal mine in Queensland, Australia.
As Australia suffers its most destructive fire season in living memory - which has killed dozens of people, destroyed thousands of homes, and is estimated to have wiped out upwards of a BILLION animals – the Adani mining corporation plans to build the biggest coal mine Australia has ever seen!
As well as posing a dire threat to local ecosystems, water supplies and communities, the Adani mine would represent a climate crime of truly horrifying proportions – unlocking huge new coal reserves, and further poisoning our atmosphere with several billions of tonnes of carbon pollution!
As the planet heats up, some places are heating far more rapidly than others.
Australia is chief among – already suffering record temperatures, unpredicted droughts, and a fire season that just keeps getting longer and deadlier.
Siemens will play a crucial role in making the mine happen – which means they had the power to seriously delay, hinder or even stop the monstrous project – after other communications companies refused to work with Adani.
Instead, they are justifying their enabling of this out-of-control ecocide with the usual dead-behind-the-eyes appeals to share-holder profits…?!
This demonstrates more clearly than ever how desperately we need fundemental system change.
Until then, Siemens and other corporations must understand that their crimes will not go hidden in the dark – we WILL hold them accountable, and they will pay a severe social price for helping to push such wide-scale devastation.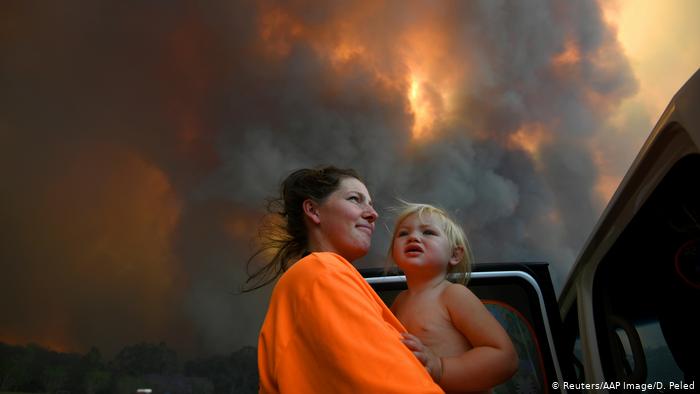 Stop Siemens Helping Adani Action
Member of Extinction Rebellion Manchester will be gathering outside the Siemens office at Princess Parkway on Friday 17th January During rush hour they will be highlighting Siemens complicity in the climate crisis by agreeing to support the Adani coal mine project to employees and passers by This action is in solidarity with those suffering due to bushfires in Australia, school strikers for climate and those holding vigils. Many other Extinction Rebellion groups globally will be taking part in actions to highlight the Siemens deal with Adani in coming days
Australia is burning, people and animals are dying. Firefighters are risking their lives. The peoples and animals of Australia are on the forefront of not just the climate and ecological crisis, but of deliberate climate wrecking by greedy corporations such as Adani and companies like Siemens who help their projects happen.
Adani cannot finance, build or run their hugely destructive projects on their own. Over 60 companies have refused to work with Adani on the Carmichael mine project in Queensland. They have listened to their consciences, the voices of the Wangan and Jagalingou people who, despite Siemens claims have fought the building of this mine on their ancestral land in court. They have responded to the huge public outcry by everyday Australian people, who have joined the #STOPADANI campaign.
Dozens of major banks have ruled out financing Adani's Carmichael mine forcing them to self finance which meant they had to scale back the size of the mine.
Joe Kaiser, Siemens CEO of Munich and Germany, has responded to the criticism of their decision by saying they will enhance their sustainability policies as a company and in working with Adani will be able to strictly monitor their environmental and working practices. Once again "balancing the interests of stakeholders" is placed above people and planet. To quote his own statement: "Securing our planet for the future is not just about experts, this is mostly about leadership." whilst completely ignoring his own power and leadership role, failing to understand the climate and ecological issues we are facing on a global scale, despite "have enough scientists telling us about the problem already for quite some time". This is an insult to ,and disregards, the untold suffering of the Australian people, including the Wangan and Jagalingou natives.
This agreement also goes against their own mission statement which promises that they will be: 'Responsible - Committed to ethical and responsible actions with respect to legal and ethical standards'.
We want to hold SIEMENS to account. Without their support this mine would be unable to go ahead.
SIEMENS, stop helping CLIMATE CRIMINALS.
We invite anyone who is available to come and take part in highlighting this serious environmental issue, we cannot continue with business as usual.
NOTES AND BACKGROUND
The action will take place at:
Siemens Building, Sir William Siemens House,

Princess Parkway, Manchester M20 2UR

Friday January 17th from 8 a.m